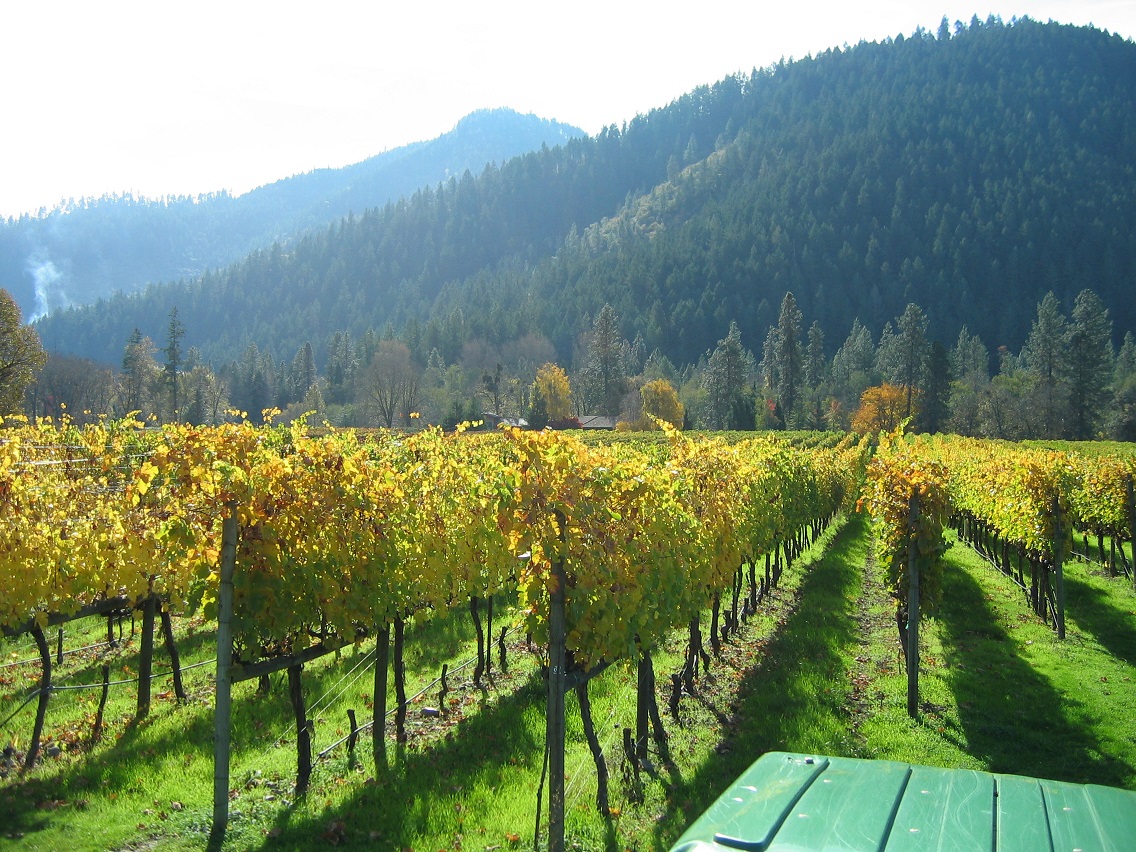 As summer turns to fall, we tend to think about cooler weather, heartier meals, and red varietals. But there's still plenty of white wine weather and dishes ahead, and the Applegate Valley's got the great whites to fit the bill.
Cowhorn's 2015 Marsanne Roussanne, is crisp, bright, and clean, a staff favorite that can be served at 54 degrees, which is owner and winemaker Bill Steele's personal preference. It has been awarded 91 points by Vinous and named one of the Top 50 Oregon Wines by Portland Monthly, where it's fondly referred to as a "sweater weather white."  Along with the lovely honey and hazelnut flavors, this vintage adds lime and papaya plus a hint of herbal tea that teases your palate.
The 2015 Schultz Homeward Chardonnay is straw colored with notes of melon, white stone fruit, and a kiss of minerality. Native yeast fermentation and aged 9 months in neutral oak barrels, there were only 67 cases produced of this award-winning white, which garnered a Gold medal at the 2017 Oregon Wine Awards and a Silver at this year's Oregon Wine Experience
Valley View's 2014 Viognier is a great choice for fall. Estate grown, this wine is entirely fermented and aged in stainless steel tanks. The juice was fermented cool to allow the full fruit flavors to develop. Bottled in the summer of 2015, there were 1000 cases produced
Chardonnay grows well on Schmidt's site with southern exposure; an ideal situation for ripening. The 2014 Chardonnay Reserve spent 14 months in French oak, and will pair well with soft cheeses or poultry, and would make a great addition to your holiday meals. Awards include a  Double Gold at the 2017 San Francisco Chronicle competition, and a Silver at this year's Oregon Wine Experience.
Thousands of dandelion petals are plucked for each bottle of Wild Wines' 2014 Dandelion Wine, a traditional favorite. Golden sunshine, bright and crisp, with a pear-apricot bouquet, this wine is a pleasure to drink chilled with cheeses or on its own. Only 34 cases produced.
Aged in stainless steel, LongSword's unoaked Chardonnay went through several rounds of "batonnage," which added a wonderful extra dimension of richness. Elegant and lively, Invitation pairs bright citrus and crisp mineral flavors with notes of pear and melon to create a delightfully well-balanced, food-friendly wine.