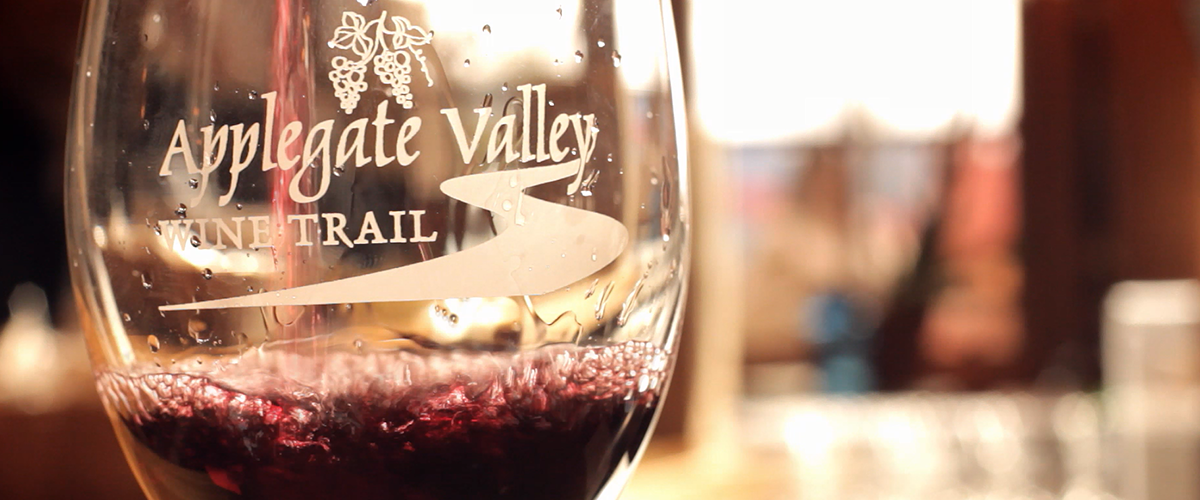 Great gifts have one common denominator: the thought you put into them. Easy as it is to buy the latest and most popular trinket, the careful consideration that goes into purchasing something specific for someone special is what makes the whole thing worthwhile.
There are plenty of dos and don'ts for gifting wine. And there are lots of occasions where wine makes the perfect gift. From a bottle for your hostess to the true oenophile on your list, all it takes is a little advance contemplation, and a card tied to the neck that begins with the words "I chose this for you because…"
But there are also those occasions where you need something on hand…ready to give that present-bearing person who shows up at your door unexpectedly, or for the last minute invite to a spontaneous gathering. In this case, you need a bottle that will please most every palate, but don't forgo the card…it could simply say "I chose this for you because Applegate Valley wines are fantastic, and I knew you'd appreciate it."
Selecting a wine from the Applegate Valley AVA means you have great options for every situation.  Here are just a few ideas from our vintners:
Cowhorn Wine  has put together a three-bottle set of Sentience, their extraordinary estate-grown Syrah; a barrel blend crafted by selecting eight barrels, each one offering a complementary expression of a unique characteristic of the vintage. The holiday collection arrives as a ready-to-give gift: one bottle each of the 2011, 2013, and 2014 Sentience, a gift box with hand-tied bow, custom card with envelope, the detailed story of how Sentience came to be, and a personal letter from Cowhorn's Owner and Winemaker.
Plaisance Ranch invites you to give the "Taste of Purple" for the Holidays with their 2015 Carménère. This Bordeaux varietal, a member of the Cabernet family and one of the original six red wine grapes from that region, is known for its ripe purple fruits and earthy notes. While you're there, pick up some of the farm's certified organic grass fed beef for your holiday gatherings.
Rosella's Vineyard and Winery suggests the 2013 Cabernet as the perfect wine for gift giving, with its beautiful garnet color with a ruby red rim. It has an alluring nose of cassis and black pepper. On the palate, notes of raspberry are complemented with lingering acidity and a finish of dusty, silky tannins.
At LongSword Vineyard you'll find the perfect hostess gift wine, the lightly sparkling Chardonnay known as "Accolade," a definite crowd-pleaser that is reminiscent of champagne. Here you'll also find several gift packages: a two-bottle set called "Time to Party" which features Accolade along with Glissade, a sparkling rosé ; the "Red Wine Lovers" gift set of three red wines; and the "Vive la Difference!" Gift Package, with two whites, two rosés, and two reds.
This is a great time to hit the trail for some holiday shopping and holiday cheer. Just make sure to check on seasonal hours as Christmas approaches. Happy Holidays!