There are significant milestones that define one's life and our evolutionary path toward the future. These range from our first steps as an infant to welcoming children into the world.
For a grower of winegrapes, peak moments begin with bud break.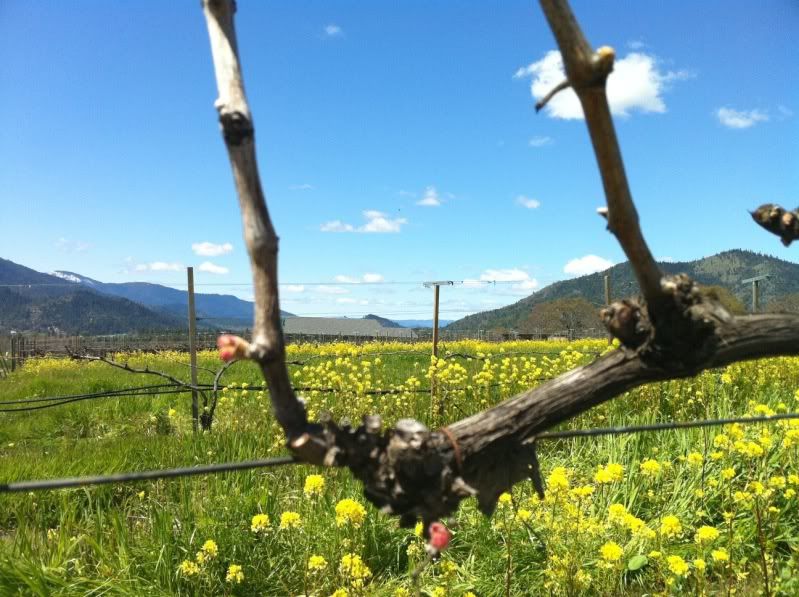 Each year, in late April, or in the case of a La Nina weather pattern, early May, the average daily temperature reaches 60 degrees Fahrenheit in the Applegate Valley, which signals a wake up call from the vine's winter dormancy.
Bud break begins when the tiny buds on the vine start to swell then burst open projecting a green, leafy shoot that will soon set, flower and produce a grape cluster that will be harvested the following fall.
Not all is smooth sailing once bud break has occurred; there is a chance of frost damage until the last full moon of the month, typically around Memorial Day Weekend. These fragile buds could be killed, resulting in reduction or loss of crop.
But, as we near the start of the growing cycle, growers are optimistic of the season to come, the wines that will be made from the fruit, and sharing those wines with enthusiasts.
Let's toast to the annual bud break and wish the growers a happy, healthy growing season. Cheers!