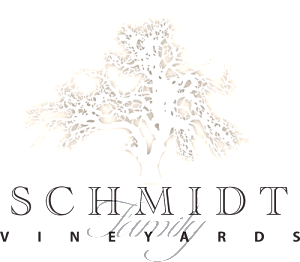 WINERY OVERVIEW
Fine wines, Country Charm, Beautiful Gardens, Northwest Ambience.
You can find it all at Schmidt Family Vineyards located in the Beautiful Applegate Valley!
Schmidt Family Vineyards is owned by Judy and Cal Schmidt and began with a dream of farming. Cal grew up on a wheat farm in Kansas. Though a successful businessman, he longed to farm the land. He began taking classes in viticulture and winemaking. In 2000, the old Bennett Ranch on the fertile Kubli Bench was purchased and became the setting for what is now the Schmidt Family Vineyards.
Vineyards of Merlot, Syrah, and Cabernet Sauvignon were planted in 2001. The first vintage consisting of 300 cases, was produced in 2004 and released in 2006. The wines were very well received and quickly sold out. The 2005 harvest yielded about 1200 cases. Now, production is up to 3,000 cases. New vineyards have been added, which include lesser known varietals such as Albarino, of Spanish origin.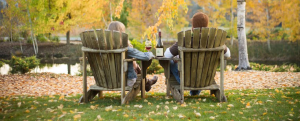 Along with the fertile vineyards, and a large picturesque pond, several acres of herb and flower gardens have been created which are available for private events. The tasting room is what we like to call understated elegance and is finished in a craftsmen style. This room is a very welcoming place to sit and enjoy the wines. Come and lift a glass!!
Also available, Vineyard Tours by Horse Drawn Carriage! Every Saturday and Sunday.
WEBSITE: http://sfvineyards.com/
WINERY INFORMATION
Open to Public
Tours Available By Appointment Only
Tasting Room
Picnic area
Bus/RV parking
Wheelchair accessibility
WINERY ADDRESS
Schmidt Family Vineyards
330 Kubli Rd
Grants Pass, OR, 97527
Phone:541-846-9985
[email protected]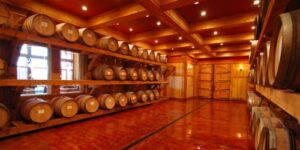 TASTING ROOM INFORMATION
330 Kubli Rd
Grants Pass, OR 97527
Tasting Room Hours: Tuesday-Saturday 12-5pm, Friday Night Music 5-8pm, weather permitting.
Tasting Fee: White only, Red only and Mixed which includes 6 1oz pours in crafts for $12. Tasting is free to WC Club Members. Food is available during open hours until 4:30pm.