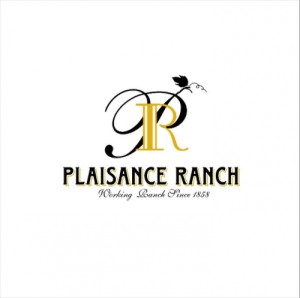 WINERY OVERVIEW
Plaisance Ranch
(Pronounced play-zonce meaning "with great pleasure".)
Plaisance Ranch has been a working ranch since 1858. It is located in the heart of the Williams Valley, in the shadow of Greyback Mountain.
The Ginet family has a rich history in the ranching and vineyard business that spans over hundreds of years and across two continents. My Grandfather, Joseph Ginet, immigrated from Savoie, France to Sterling Creek, Oregon (outside Jacksonville) in 1898.
Today, we farm 210 acres where we grow wine grapes, make and sell our estate grown wines and raise USDA Certified Organic grassfed beef cattle. Our cattle are ranch born and raised so we know their history no hormones, no antibiotics.
Our meat is available at local farmers markets and at the ranch. We are pleased to offer you healthy, delicious grassfed beef "with great pleasure".
Thank you for supporting local organic farming.
Joe and Suzi Ginet
WEBSITE: http://www.plaisanceranch.com
WINERY INFORMATION
Open to Public
Tours Available
Tasting Room
Wedding receptions
Picnic area
Bus/RV parking
Wheelchair accessibility
WINERY ADDRESS
Plaisance Ranch
Joe & Suzi Ginet
16955 Water Gap Road
Williams, OR 97544
(541) 846-7175
[email protected]
TASTING ROOM INFORMATION
16955 Water Gap Road
Williams, OR 97544

Summer Tasting Room Hours:
March – October
Noon-6pm (Closed Tuesdays)

Winter Tasting Room Hours:
November – February
Noon-5pm (Closed Tuesdays, Wednesdays, Thursdays)

Tasting Fee: $15 (waived with 2 bottle purchase)